A Collaboration of Japanese Language Experts
The Japanese Language Institute (JLI) supports international students in every aspect regarding Japanese language acquisition. There are two major missions about Japanese language education for the JLI: to build communicative ability for students' daily lives, and to prepare them with the business level proficiency required for entering the Japanese workforce. With these goals in mind, the JLI has established a series of tiers to TIU's Japanese language education to ensure that each student is enrolled in the level that is most suited to their individual needs. Currently, there are roughly 20 instructors within the JLI that allows TIU to maintain a small classroom size, as well as catered one-on-one advisory after class when students have free time. It brings us great joy to work together with international students to keep them motivated to study Japanese and eventually make it a common language for life.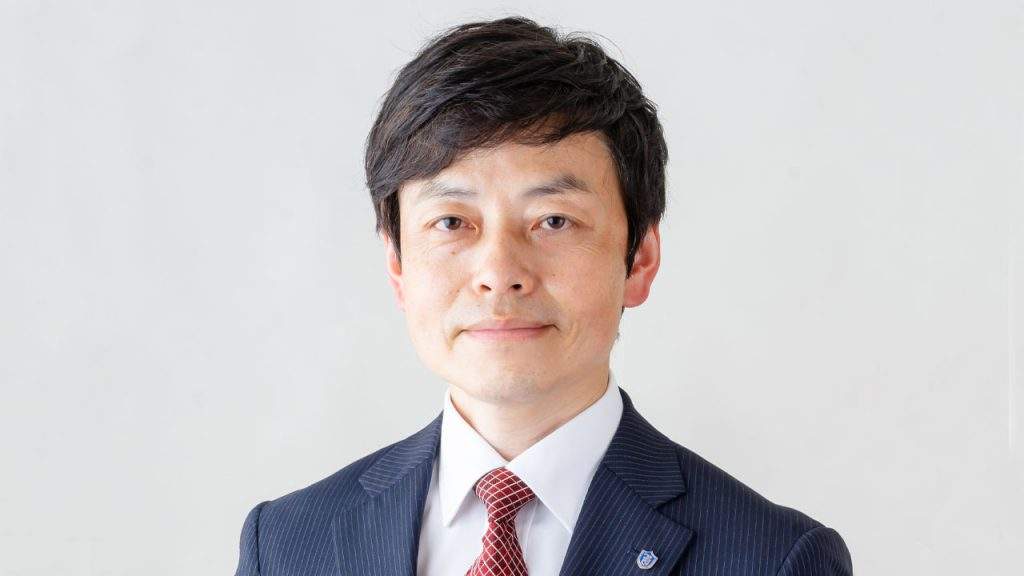 Kenji Yokota | Director of the Japanese Language Institute and Professor of Linguistics
"Year after year, globalization accelerates, both in Japan and around the world, and the time has come for the international residents of Japan to work alongside Japanese people to build a society that all can enjoy. Studying Japanese allows you to better enjoy your time as a student in Japan and to build better relationships. Once you establish a solid foundation in the Japanese language, you will start to feel more confident in your abilities and in yourself as well. With confidence in your language abilities comes greater self-efficacy and accelerated language learning (for example, being able to enjoy communicating using Japanese). In addition, you will also experience benefits in your other studies and throughout your life. Alongside working toward acquiring the ability to communicate in Japanese as you study Japanese society, culture, and history, we want you to treasure your own linguistic culture and to become a productive member of society who uses your knowledge and experience to help create environments in which diverse cultures can coexist.
We offer a comprehensive selection of Japanese language courses, including elementary, advanced, and business levels. By following our Japanese curriculum, you will be able to comfortably communicate with other Japanese speakers in your daily life by the time you graduate from the E-Track program. Our focus is on developing communication skills that are useful for everyday life as well as more specialized settings. Classes are structured around various classroom activities, including pair/group work, role-play, discussion, and presentations. Students steadily acquire competence in both spoken and written Japanese through practical tasks and assignments. Outside the classroom, students can develop their Japanese abilities by using one-on-one tutoring and conversation practice sessions, which are offered in the Japanese Plaza (2nd floor of Lecture Hall 2).
Learning objective:
To be able to understand basic expressions used in everyday life, and use them to take part in a simple conversation.
Learning objective:
To be able to understand expressions used in daily life, communicate simply and explain things around them in simple words.
Learning objective:
To be able to understand familiar societal topics, and deal with most situations. To be able to briefly express their own opinions and the reasons behind them.
Learning objective:
To be able to speak naturally about a wide variety of societal topics, and express his/her own opinions in a clear and detailed manner.
Learning objective:
To be able to understand a broad variety of complex topics, and express him/herself using appropriate words for the situation. To be able to put together complex arguments.
Learning objective:
To be able to understand almost all topics, including abstract concepts, and be able to reconstruct arguments and accounts in a logical manner. To be able to express him/herself fluently and differentiate finer shades of meaning even in complex situations.
Prerequisite: Advanced Japanese 2
Learning objective:
To acquire the Japanese language skills necessary for a business environment.
Prerequisite: Advanced Japanese 2
Learning objective:
To become familiar with the high level language used in the N1 level Japanese Language Proficiency Test.
* The descriptions within the chart above are derived from an average level of communicative ability that is expected of students in the corresponding Japanese courses at TIU. Use the information to develop an aim for the level of Japanese that you wish to complete, and build a study plan with this in mind. For students who wish to find a job in Japan, it is recommended that at least the Advanced level should be completed. Below is a chart explaining how you can achieve the maximum level of Japanese during your 4 years of study at TIU.