Master of Arts (M.A.) in Economics Program
(Graduate School of Economics)
The Graduate School of Economics of Tokyo International University (GSE-TIU) aims to train creative experts who have the ingenuity to face diverse policy issues from a global perspective. It also focuses on developing basic research capabilities that enable students to explore policy challenges in the real economy. Students can hone their analytical skills by pursuing a well-rounded variety of courses in a multi-cultural environment. Through intensive tutorial seminars and joint workshops, students can advance their research to complete a truly outstanding thesis.
Words from Economics Faculty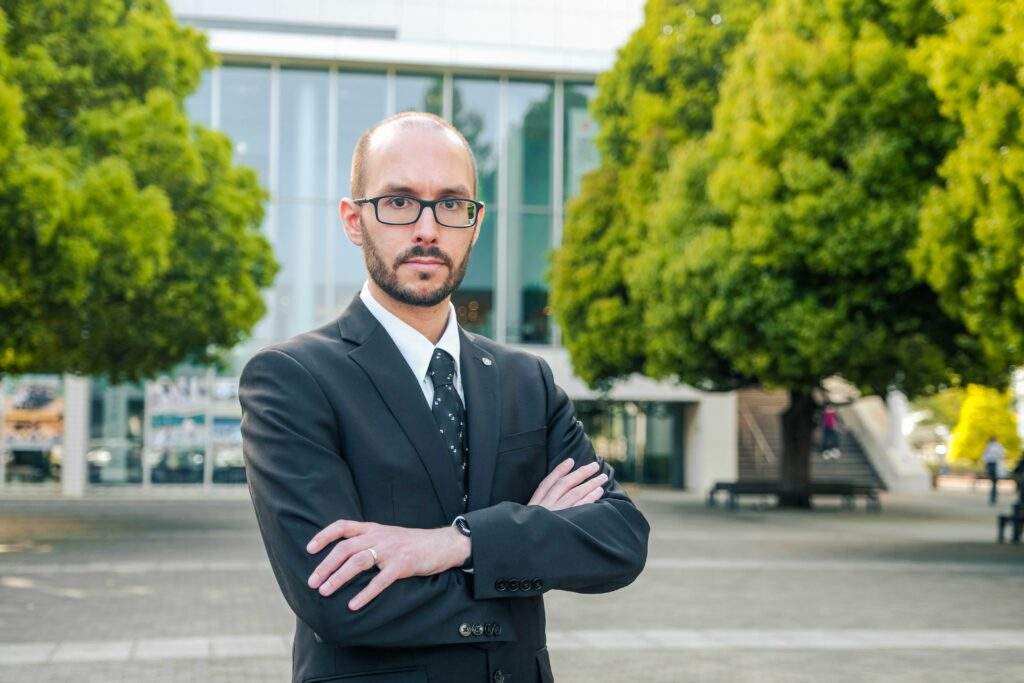 Ryan Olver | Assistant Professor of Agricultural and Resource Economics
"During my bachelor's degree, I originally thought I would search for a career in designing environmental regulations. Before graduating, I had the opportunity to intern for the U.S. Environmental Protection Agency and work with a senior economist in my department. I learned that what I wanted to do required advanced analytical tools from statistics and economics, and reorganized my last few semesters to prepare for graduate school in economics. In graduate school, I began studying pesticides under the mentorship of my advisor, which eventually turned into an interest in the agricultural production process as a whole. I am particularly excited to be part of the E-Track program at TIU, which I believe offers students several benefits, but perhaps the most unique of these is the cultural exposure they receive, both to Japanese culture as well as to their peers from dozens of other countries. Our students not only become more conscientious global citizens, but can also leverage their cross-cultural experiences in our progressively more globalized world."
Please find below the full course list for our masters degree in Economics
Thesis Evaluation Criteria (M.A. & Ph.D.)
Please find below information related to thesis / dissertation evaluation criteria. (M.A. & Ph.D.)