Activities to Get Involved in at TIU
Whether you are a dedicated sports star, dabble in extra-curriculars, or simply want to try something new, there are endless ways to get involved with the community in and around TIU.
Student Leadership Internship Program
As an initiative to help give TIU students a chance to earn real work and leadership experience during their studies, the Student Leadership Internship (SLI) Program was conceptualized. Many of the school-related events are run entirely by SLI interns, and they do a lot of work to improve the atmosphere of TIU to what it has become today. All student leadership interns participate in group training sessions on off-site locations, and it is a great way to earn relevant experience for your resume.
Cultural Events on Campus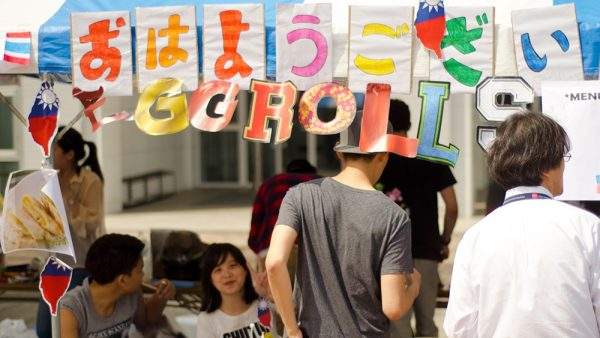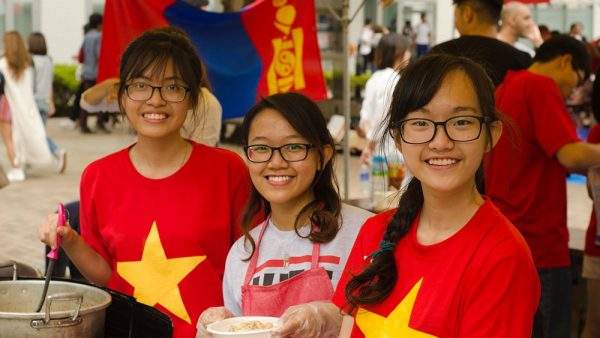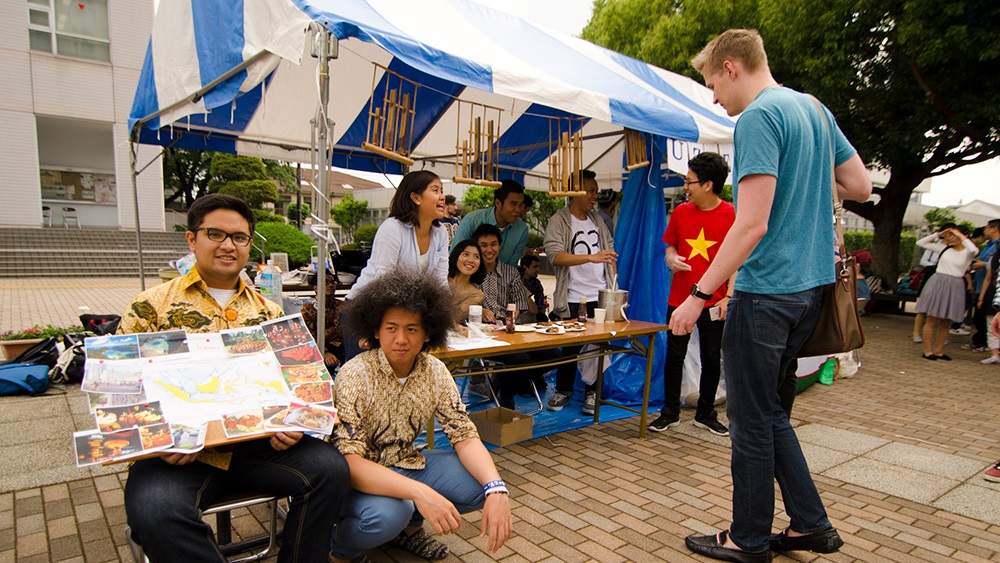 Students from all over the world unite at TIU, so there is no shortage of culture on campus. From Halloween and Tanabata to game nights and calligraphy seminars, there is never a dull moment on and around campus. One of our most famous events is the yearly International Festival, where students set up food and culture booths. While the food booths are a huge hit, the most popular (and fun!) part of the International Festival is that our students put on great indoor and outdoor performances, to show off the music and dance from all over the world. We also invite professional performers as well (like Arahan Taikou).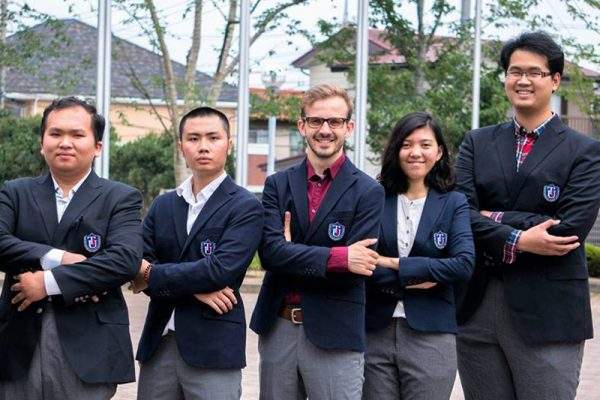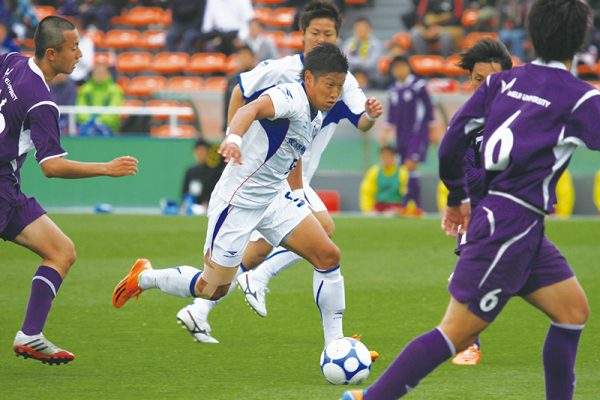 Our Newest Addition to the Varsity Team lineup is the Model United Nations Club. This was started by one of our very own E-Track students, and the team has been successful in winning the "All Japan Model United Nations" in both 2016 and 2017. Furthermore, one of TIU's educational philosophies is facilitating a healthy education through sports. For TIU's varsity sports teams, home is the sprawling Sakado Campus. Boasting some of Japan's best sports facilities, this campus gives motivated athletes the perfect environment to train.
American Football
Archery
Baseball
Cheerleading
Ekiden (Japanese Marathon Relay-Race)
Golf
Kendo
Women's Softball
Men's Soccer
Model UN
Sadou (Japanese Tea Ceremony)
Tennis
Weightlifting
Wind Orchestra
Women's Soccer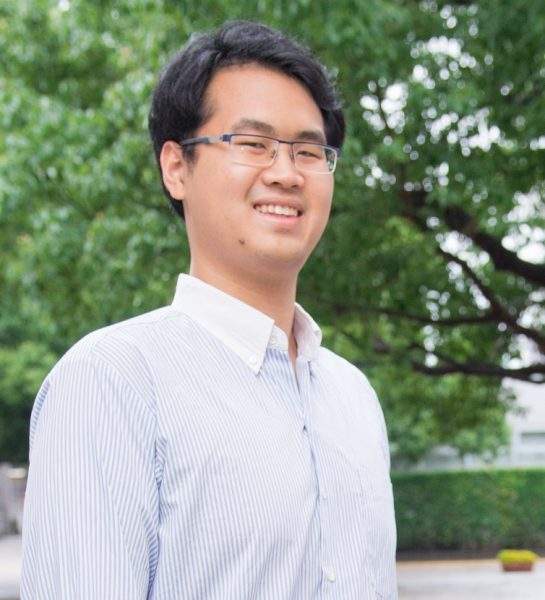 "A Big Achievement"
Woradon from Thailand
Utilizing the strength of TIU's multinational student body, we established the TIU Model United Nations club. It was a great honor when I won the Excellence Award at "All Japan Model United Nations 2016" in Tokyo and "Japan English Model United Nations 2017" in Osaka. This experience at TIU has confirmed my future goal, which is to become a UN staff or a diplomat. In order to accomplish my goal, I have decided to attend the "London School of Economics and Political Science" upon graduating from TIU.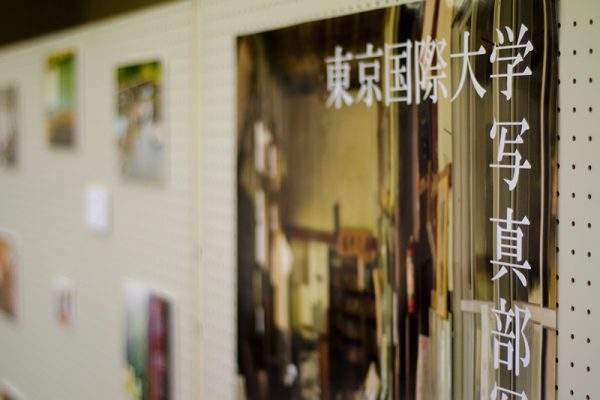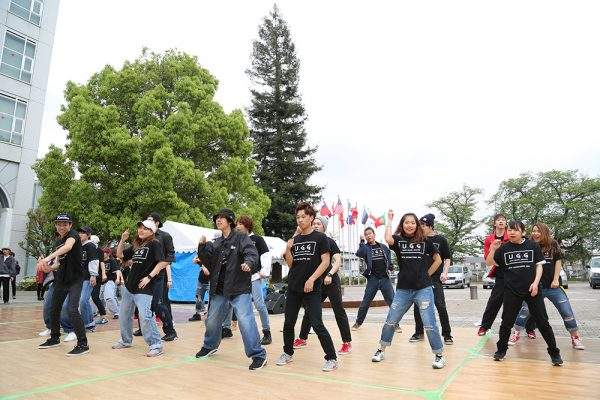 In addition to Varsity teams, there are a number of less competitive sports and culture clubs open to all students at the university. One of the most popular clubs is the Photography Club, where photo exhibitions are held throughout Tokyo numerous times a year, and the group travels across the country to fuel their photo passion. The U.G.G. Street Dance Club is also always on the move!
Sports Clubs
Badminton
Baseball
Basketball (Male / Female)
Bowling
Cheering Guidance Group
Futsal
General Sports
Judo
Karate
M.D. Wandervogel
Softball
Roller Hockey
Sports Clubs
Rugby
Scuba Diving
Shorinji Kempo
Skiing
Soft Baseball
Sports Trainer Study
Swimming
Table Tennis
Taido
Track and Field
Volleyball
Yachting
Culture Clubs
Art
Dance
Language
Mahjong
Music
Photography
Technology
Travel
Volunteering