Master of Arts (M.A.) in International Relations Program
(Graduate School of International Relations)
The master's program in International Relations provides students with a unique opportunity to develop expertise on a wide range of global issues, such as war and regional conflict, development and sustainability, climate change, and human rights. With its diverse faculty and student body combined with small class sizes, the program encourages active learning through debates, presentations, group projects, field studies, internships, and the like. It prepares students for global leadership and enables graduates to pursue careers in international organizations, business, education, public administration, and NGOs.
The International Relations major offers two tracks: Policy Track and Thesis Track. Applicants must declare which track they wish to pursue in the application form, although they can change tracks at the end of their first semester. Here are brief descriptions of each track:
The Thesis Track is for applicants who 1) have a background in international relations or political science; 2) plan to later pursue a Ph.D.; and 3) plan to pursue an academic career in places such as universities and think tanks. In addition to course work, submission of a thesis is required.
The Policy Track is for applicants who may or may not have a background in international relations or political science but are interested in policy issues on topics such as environmental protection, poverty alleviation, refugees, national security, and foreign affairs. The Policy Track is designed for students who wish to pursue a career in international organizations, NGOs, foreign service, and global corporations. In addition to course work, submission of a policy paper is required.
Note: Online Interview: Those who want to apply for our master's program in International Relations are strongly advised to have an online interview with a faculty member under whose guidance the applicant wishes to write a thesis or policy paper. This informal interview is highly recommended as it allows applicants to meet with their preferred adviser. The faculty member can explain our program/curriculum in further detail, give advice on which track to choose, and answer other questions. Applicants should contact their preferred faculty adviser to schedule an online interview before submitting their application. Faculty member profiles and e-mail addresses can be found here.
Words from International Relations Faculty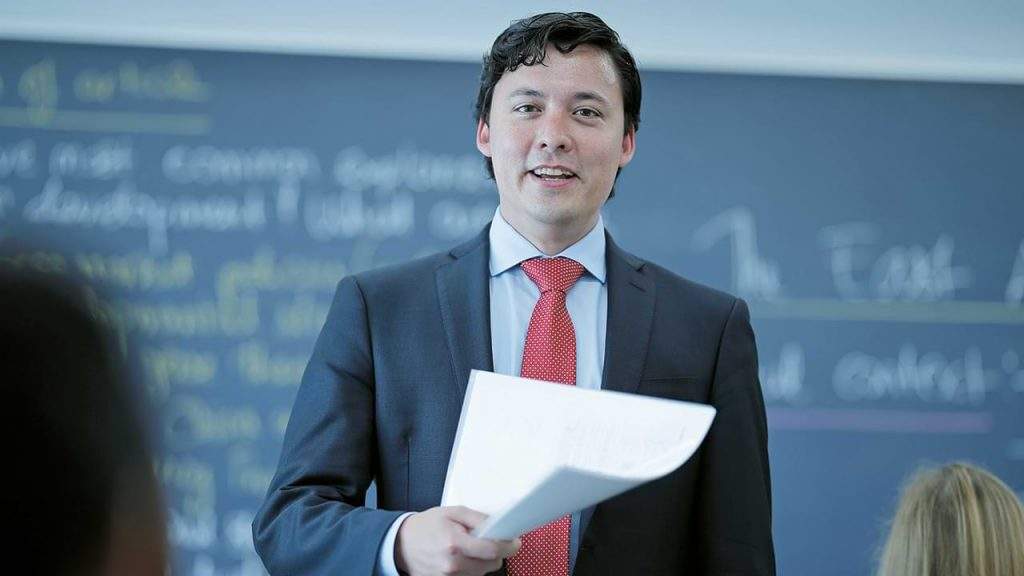 Christopher Lamont | Associate Professor of International Relations
"My interest in International Relations led me to study abroad in Croatia at a time when the country was confronted with the task of dealing with the immediate legacy of armed conflict. It was in part this experience that led me to ask questions about how societies deal with the legacies of conflict, and to eventually write a doctoral dissertation on efforts to prosecute war crimes in the former Yugoslavia. Today, I continue to research and write on topics related to post-conflict justice and state-building, and I contribute to both scholarly journals and more widely read journals such as Foreign Affairs and Foreign Policy. In the classroom, my students are encouraged to discuss contentious issues that are at the forefront of international politics so as to better understand academic and policy debates, and also to think about how they can apply their own ideas and experiences to addressing real world problems."
Please find below the full course list for our masters degree in International Relations
Thesis Evaluation Criteria (M.A. & Ph.D.)
Please find below information related to thesis / dissertation evaluation criteria. (M.A. & Ph.D.)