Your creativity meets technology
Introducing a new major at TIU - Digital Business & Innovation. Learn the latest digital technologies and develop the skills needed for true innovation in the business world.
Technology is leading the future and changing businesses everywhere. The Digital Business & Innovation (DBI) major was created to help today's students adapt to the current workforce by building a bridge between business and technology. What this means is that students will obtain knowledge on how to innovate products, services and business models by using new technology. Students will learn how to identify and conceptualize key technologies and platforms as well as how to adapt these to foster business innovation. DBI is separated into six concentration modules focusing on different areas of digital business: Entrepreneurship & Business Innovation, AI & Deep Learning, Digital Transformation & Tech Innovation, Digital Marketing & Analytics, Digital Finance & Fintech, and Digital Business Management. This major offers focus areas for anyone interested in a future-forward education.
With the newly built Digital Lab on campus, DBI students will be able to develop and practice their skills in a cutting-edge learning environment with state-of-the-art equipment. Graduates will be able to land positions in several fields at globally prestigious companies that are leading the future, or move on and obtain an MBA in the same area of study.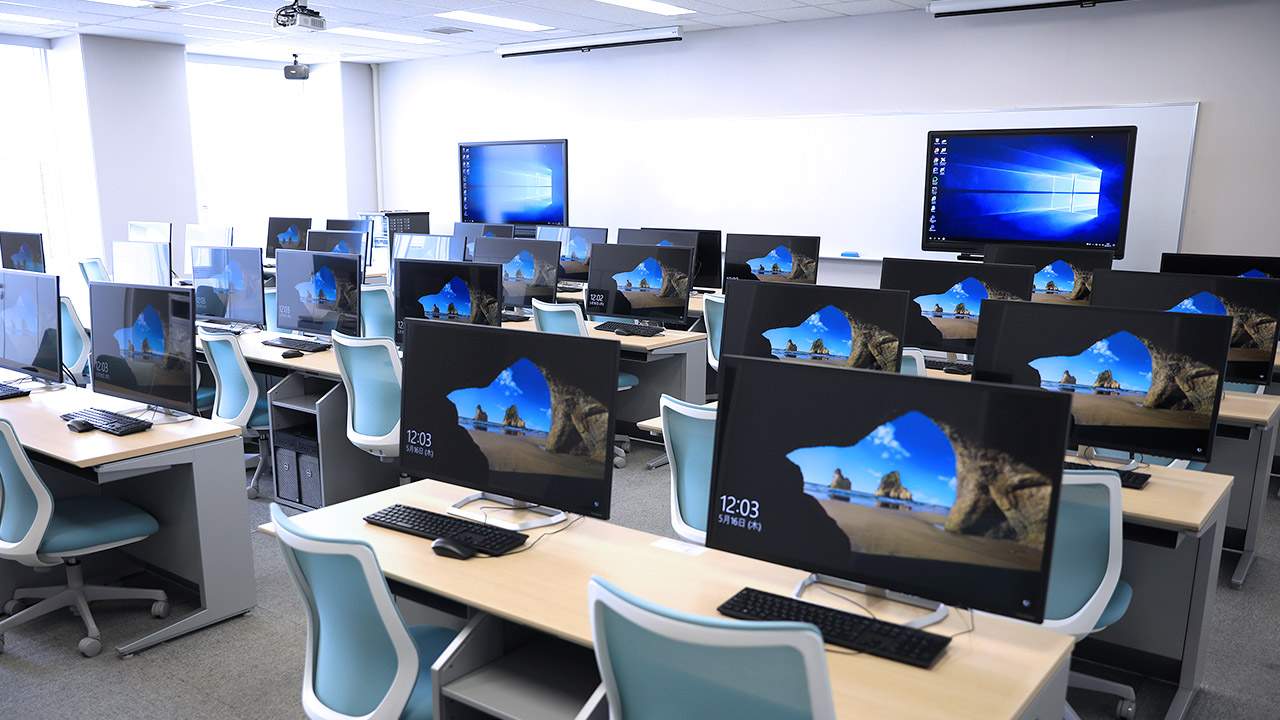 Words from Digital Business & Innovation faculty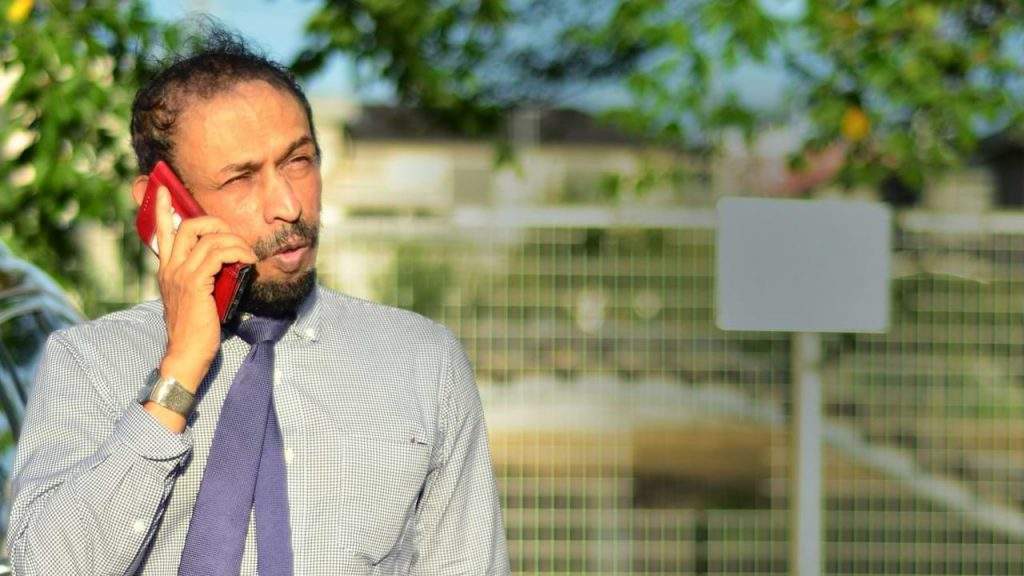 Jay Rajasekera | Vice President of TIU - Professor of Digital Business and Strategy
"The concept of entrepreneurship struck me during my first job at Bell Laboratories in the US, which I started shortly after graduating with my PhD. Bell Labs, owned by US telecom company AT&T, was a premier research institution that was home to many prolific researchers, including several Nobel Prize winners. Although many of my friends left the Labs to start their own businesses, I chose to become an academic. However, I also took some time off from my teaching to learn fashion design in Italy, and started my own online jewelry business. My business grew gradually with the rise of the Internet, but in the end I decided to sell it to focus on my academic calling. I found that IT is a realm that offers boundless potential to tap into. With this concept at the heart of Entrepreneurial Business, I guide my students to uncover their true potential, and it is a joy to see young people get motivated to create start-ups like I did! I found that the location of TIU and the resources we offer form an ideal breeding ground to be entrepreneurial."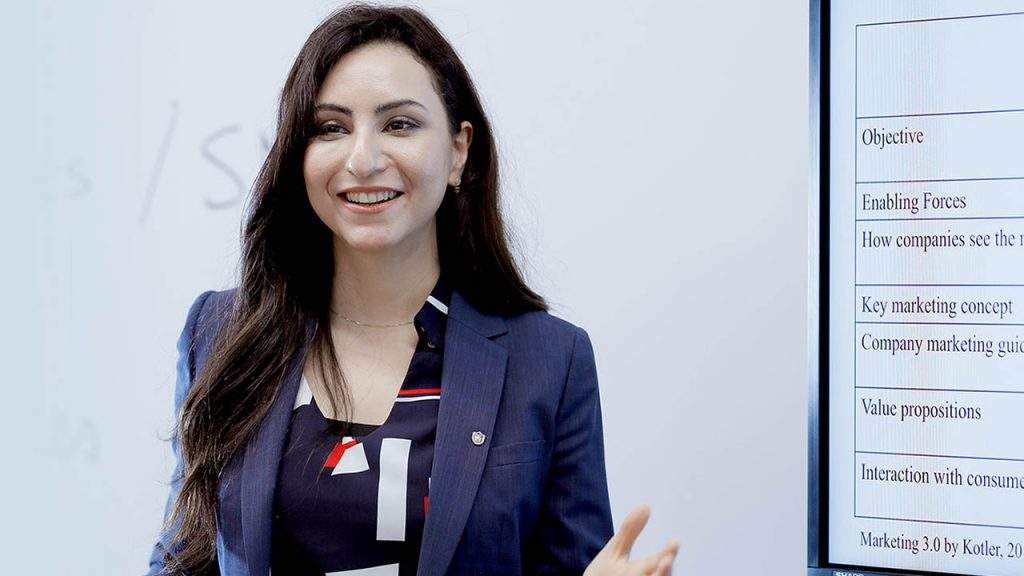 Nora Sharkasi | Associate Professor of Digital Marketing, Data Analytics and Entrepreneurship
"In the modern age, the demand for professionals in digital marketing far exceeds supply, leaving businesses frantically searching for globally oriented individuals with both business and IT skills. I have always been on a quest for knowledge and am interested in learning novel things. My passion for digital marketing started during my undergraduate studies when my focus was on building e-commerce websites and coding. However, at that time there were no specialized majors in IT Business, so I combined multiple degrees in related fields as well as pursued research on virtual and augmented reality to fill the gap. Later, I chose to study marketing analytics in Japan, the best destination for this purpose. TIU offers a globally competitive specialization in IT Business that encompasses digital marketing and analytics in one degree, making it the only program of its kind in Japan. The program covers topics ranging from social media and search engine optimization, online advertising, big data and analytics, to virtual and augmented reality, as well as courses covering breakthroughs in blockchain technologies and the Internet-of-things. Students will also benefit from practical courses in state-of-the-art computer labs."
Partnership with Leading Global IT Giant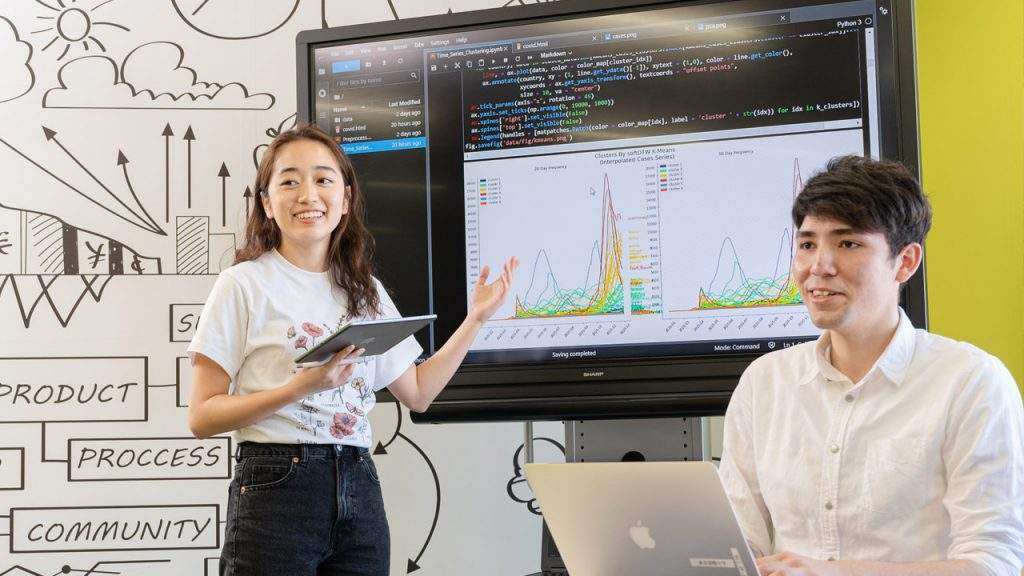 Digital transformation, or DX, is exactly what has happened at TIU! We created a unique path for our students to tap into the opportunities created by the rapidly advancing digital century. Following the establishment of the DBI program, TIU attracted the attention of two global technology companies. One, Tech Mahindra, is one of India's leading IT companies with more than 125,000 employees across 90 countries; the other, Gyrfalcon Technology Inc. (GTI) is a world-leading developer of high-performance Artificial Intelligence (AI) processors based in Silicon Valley. TIU students in the DBI program are privileged to cooperate with leading companies that connect them to the forefront of DX, supported by experienced faculty and their research, while gaining the practical skills necessary for the digital century.
Career Experience Practicum: TIU-TECHm Project
Students can even experience how cutting-edge business applications are developed by IT experts by taking a course co-developed by the DBI faculty with IT experts from the Makers Lab, Tech Mahindra's IT Innovation Lab located in India. This career practicum provides invaluable hands-on experience for students

This major is separated into six separate "concentration modules" that encompass the most essential paths of business and economics. As of April 2018, TIU is offering new courses in IT and Entrepreneurial Business through these unique collection of courses to instill students with the practical skills necessary to thrive on the global stage. Click the modules below to see a correlating list of courses and their descriptions.
| | |
| --- | --- |
| Digital Business Management | Learn overall global business in order to understand success factors, including case studies of major Japanese corporations and startup companies. |
| Entrepreneurship & Business Innovation | Learn hands on know-how and practice innovation with the help of on campus state of the art labs in order to materialize your creativity. |
| Digital Transformation and Tech Innovation | Digital technologies - IoT, AI plus more - are changing the world; learn how to tap into and utilize them to make new businesses. |
| AI & Deep Learning | Today data is the most valuable asset. Data science and analytical skills are essential for any kind of future business. |
| Digital Finance & Fintech | Digital innovations run through finance and banking industries. Obtain knowledge within the field of digital money, and digital banking. |
| Digital Marketing & Analytics | Digital marketing is at the core of online business. Lean SNS marketing and how to use Virtual reality and Augmented Reality for digital marketing. |