Master Global Trends and Policy
International Relations is a field of study dealing with how nations with varying power, interest, and identity interact with each other in the absence of a global government. The discipline originated in the tragic experience of World War I, when unprecedented devastation called for a systematic inquiry into the causes of war and conditions for peace. Since then, the range of issues covered in the discipline has expanded to include economic interdependence, international organizations, terrorism, poverty, human rights, and climate change, among others.
International Relations as a discipline is not just about what is happening around the world. We study why countries and national leaders behave the way they do, using different intellectual lenses, called theories. When discussing global issues such as nuclear proliferation, terrorism, refugees, hunger, and global warming, there is no such thing as the "correct answer" that satisfies everyone. The important thing is that you respect different viewpoints and work to find a common ground. Classroom discussions provide valuable opportunities for students with diverse cultural background to present their views and learn from each other. The skills learned are extremely useful not only in the way students approach their daily lives, but also in their future workplace, be it a multinational firm, government, or international organization. The International Relations major is for students who want to contribute to international societies as global citizens.
Words from International Relations Faculty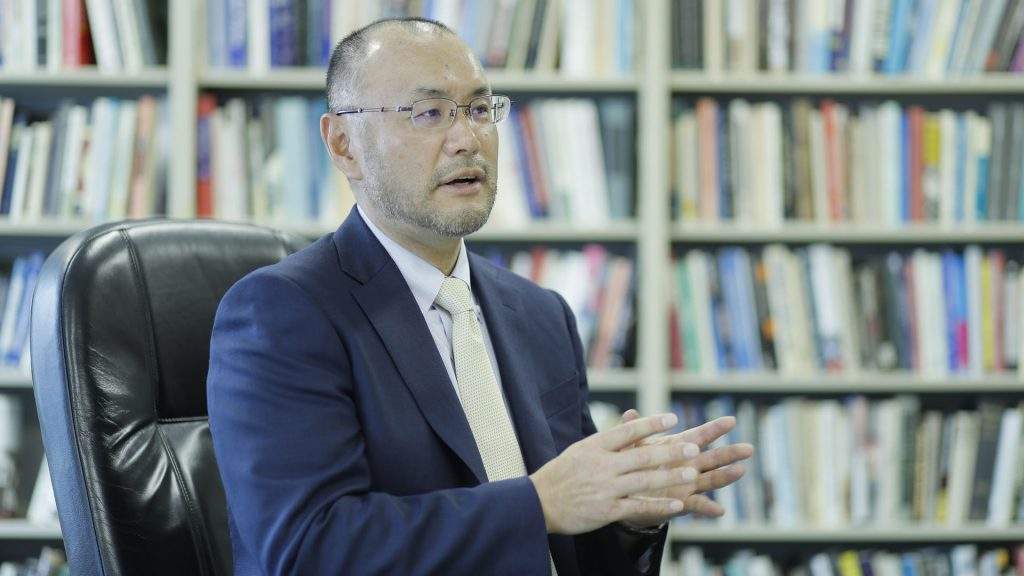 Akitoshi Miyashita | Dean of E-Track and Professor of International Relations
"I became interested in the issue of war and peace when I was seventeen and lived in the United States for a year as a high school exchange student. The experience left me with a lot of fun and precious memories but also with a long-lasting puzzle: why did Japan fight a war with the United States during World War II? My personal relationship with my host family, classmates, teachers, and other members of the community was such that it was almost unimaginable for me that the two countries fought a bloody war in the not-so-distant past. How can close friends so suddenly turn out to be major enemies? These questions led me to choose International Relations as my major when I came back to Japan and went to college."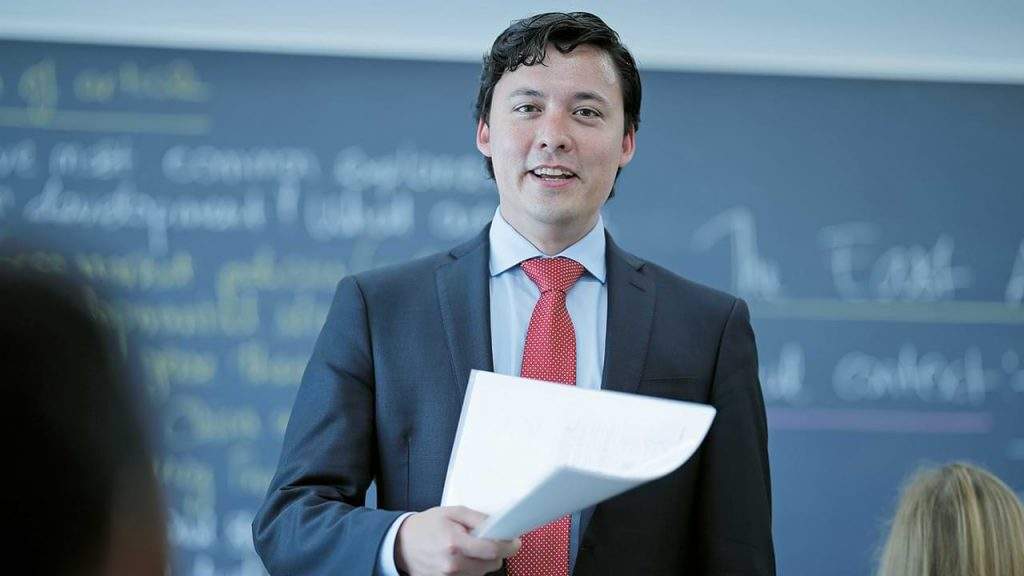 Christopher Lamont | Assistant Dean of E-Track and Professor of International Relations
"My interest in International Relations led me to study abroad in Croatia at a time when the country was confronted with the task of dealing with the immediate legacy of armed conflict. It was in part this experience that led me to ask questions about how societies deal with the legacies of conflict, and to eventually write a doctoral dissertation on efforts to prosecute war crimes in the former Yugoslavia. Today, I continue to research and write on topics related to post-conflict justice and state-building, and I contribute to both scholarly journals and more widely read journals such as Foreign Affairs and Foreign Policy. In the classroom, my students are encouraged to discuss contentious issues that are at the forefront of international politics so as to better understand academic and policy debates, and also to think about how they can apply their own ideas and experiences to addressing real world problems."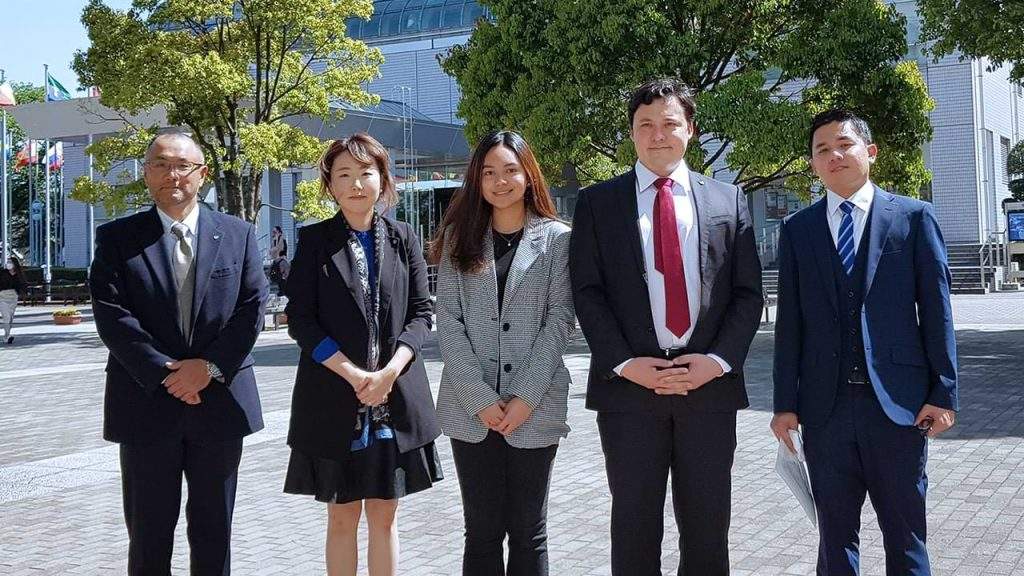 The TIU Global Dialogue is a speaker series organized by Tokyo International University's (TIU) E-Track International Relations program. Established in 2019, the TIU Global Dialogue brings top experts, academics and policy practitioners from the many fields of international affairs--politics, diplomacy, military, economics, and industry--to TIU to share research findings, and discuss issues of strategic importance to Japan and the world.
Our TIU Global Dialogue sessions offer our IR students a unique opportunity to hear directly from those who are involved in shaping foreign policy, and also scholars who are invited to present their cutting-edge research to our student and faculty community. This past year, we were delighted to welcome guest-speakers such as Mr. Daniel Russel, who served in a number of senior U.S. diplomatic positions, including Assistant Secretary of State, Special Assistant to President Barack Obama and National Security Council Director for Asian Affairs. As an IR student at TIU, you will be able to regularly join these monthly events and start networking with leading practitioners and scholars in IR.
Unless otherwise noted, TIU Global Dialogue events are public and on-the-record.
| | |
| --- | --- |
| Global Governance | Learn the fundamental concepts regarding how societies function and what keeps them functioning in rational order. |
| International Security | If you are interested in how you can contribute to society to make the world a safer place, you will learn the core values that keep our world secure. |
| International Political Economy | This subfield focuses on the underlying political and economic rules, laws, and values that assists in the development and maintenance of society. |
| Culture and Society | For those of you who are interested in diversity and learning about how and why societies have developed different cultural backgrounds and identities, give this a look. |