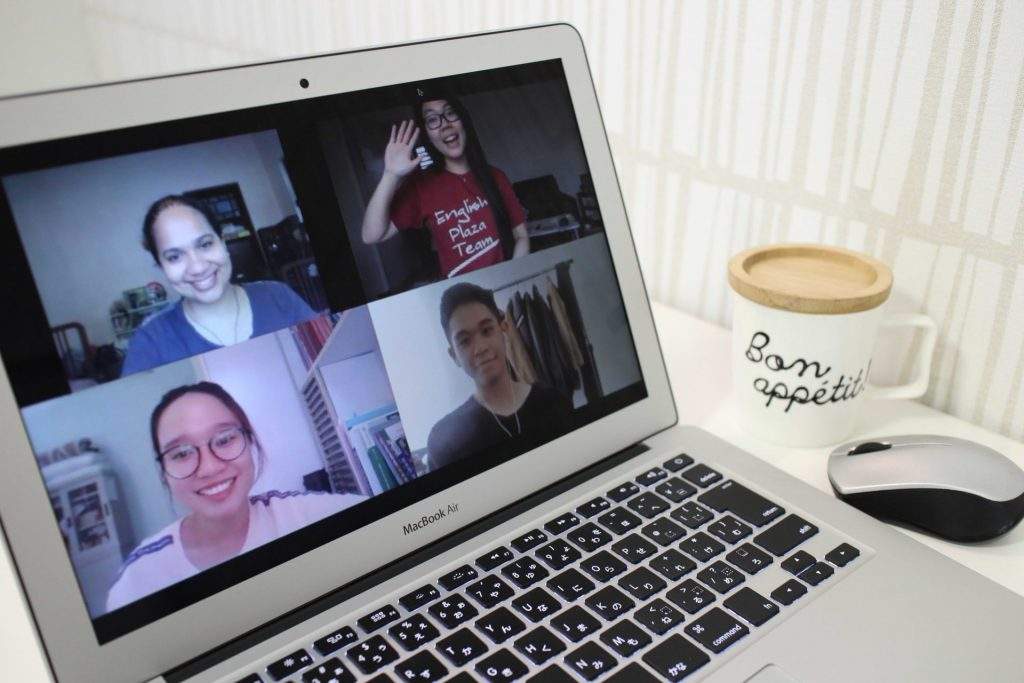 Due to the spread of COVID-19, TIU's campuses have been closed since the beginning of the semester. Despite this, our student staff, advisors, and GTF (Global Teaching Faculty) have taken the initiative to move our English Plaza, a hub of cultural exchange, online.
Our 26 student staff (including 8 newcomers) discussed what options were available and what tools could be utilized to improve the current situation. The new staff went through an online training program, created new promotional tools, and from the May 11th, began hosting the Oregon Café online as a virtual café. Many E-track students are participating in the cafe activity as a means of building and connecting to a community of students, both Japanese and international students.
The English Plaza is not just a place for practicing English for Japanese students, but also a casual place to hang out, chat with your friends, and a place to experience being a part of TIU's international community.
The activities online received great feedback from students who have felt a bit lonely during this time of social distancing, and reservations continue to fill up quickly each week.
In the near future, they hope to further enhance the content so that a wider range of students will join in the activities.