Tokyo International University: Fall 2022 Admissions Opening Soon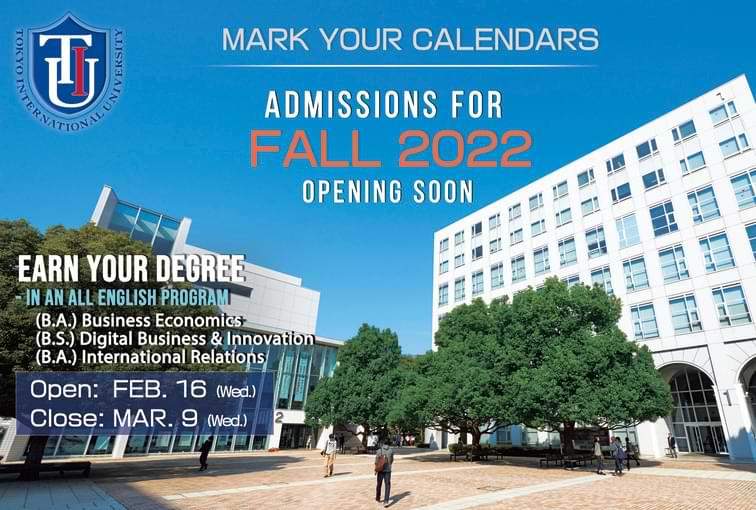 -Tokyo International University, English Track Program-
Fall 2022 Admissions for First Year Applicants and Second/Third Year Transfer Students
Fall 2022 Application Period 3 for September 2022 Intake
Feb 16 (Wed) – Mar 9 (Wed) 2022 at 17:00 Japan Standard Time (UTC+9)
TIU Tuition Reduction Scholarships:
Tuition reduction scholarships are available at rates of 30, 50, 80, or 100 percent. Admission and scholarship results for both freshmen and transfer applicants will be announced on Monday, April 11, 2022.
The English Track Undergraduate Degree Program offers three majors:
– (B.A.) Business Economics
– (B.S.) Digital Business & Innovation
– (B.A.) International Relations
Application guidelines can be found here:
https://www.tiu.ac.jp/etrack/admissions/downloads.html
We look forward to receiving your applications!