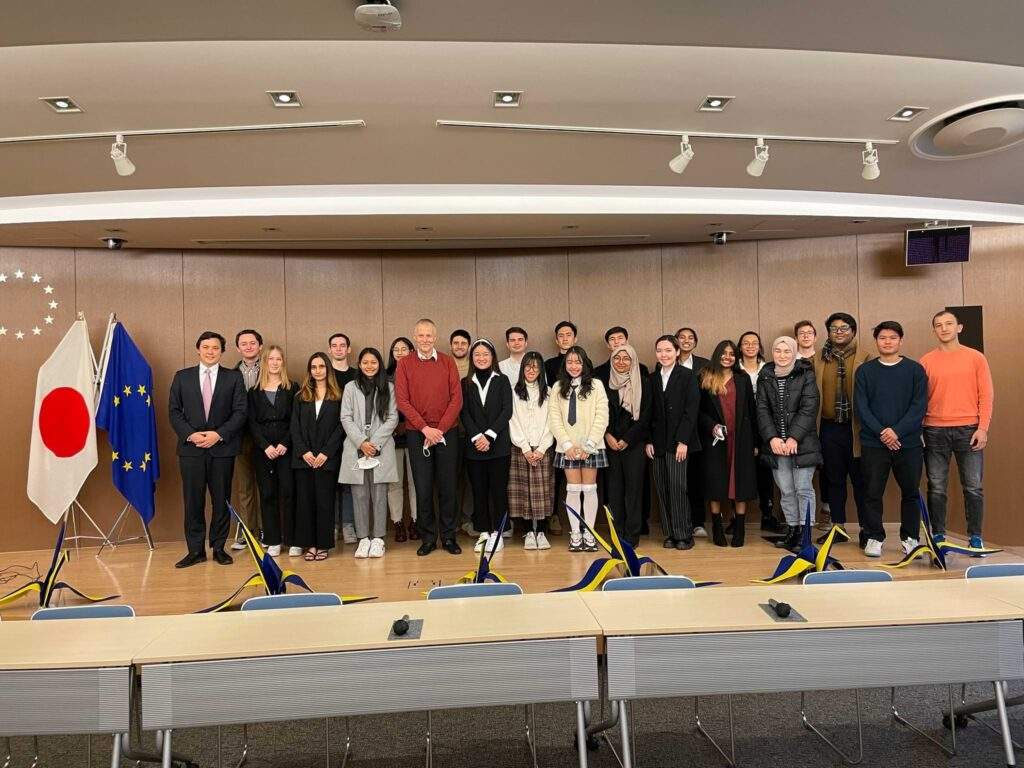 On Wednesday Dec. 14th students in Prof. Lamont's International Relations of Europe class visited the Delegation of the European Union to Japan and listened to an insightful lecture on EU-Japan relations by Deputy Head of Delegation Mr. Haitze Siemers. This was followed by a vibrant Q&A session where a number of important topics such as the EU in the Indo-Pacific, trade, and human rights were discussed. Thank you to the EU Delegation for taking the time to welcome our students!
【About the International Relations (IR) Major】
International Relations is a field of study dealing with how nations with varying power, interests, and identities interact with each other in the absence of a global government. Students majoring in IR deepen their understanding of global issues while gaining career-critical skills in leadership, communication and research that are important in a wide variety of career paths.
Click HERE to learn more about this major.