TIU's Career Development Support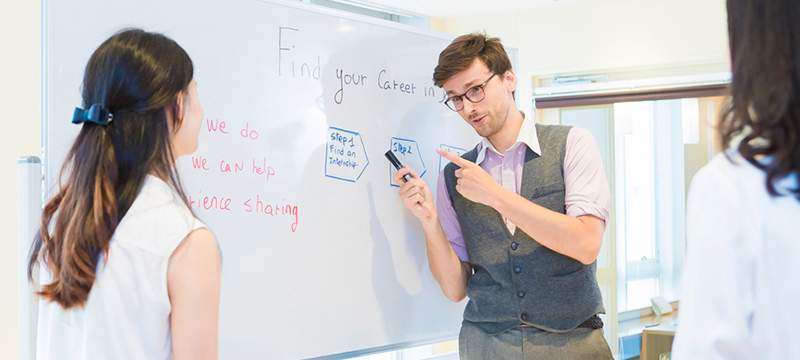 All E-Track students have open access to English assistance at the Career Center. One-on-one consultation is available with specialists in career support for international students who are searching for a job in Japan.
The Career Center is a great source for all the information you will need about choosing the right path to start your career off on the right foot. Some services are outlined below.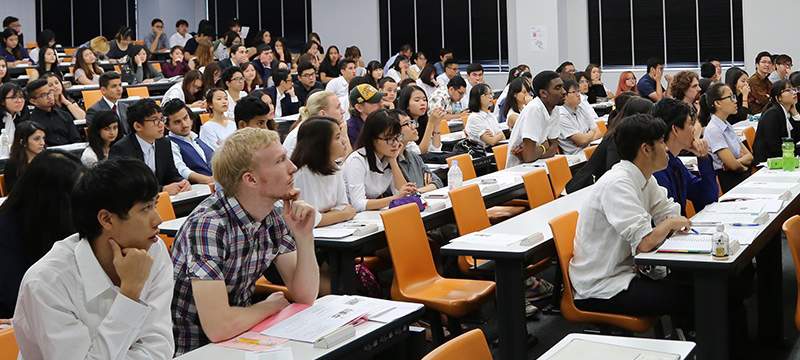 Career guidance is offered to all E-Track students in sessions held at the start of each semester by TIU's career advisers during the orientation period. During this mandatory career guidance session, students are given an overview of the Japanese job market and how to prepare. Of course, further guidance is always offered at the Career Center.
E-Track Courses for Career Development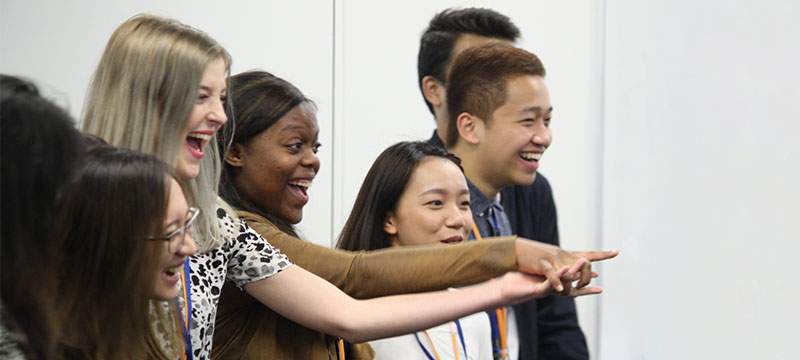 Career Experience Practicum
This 2-credit project-based-learning class was carried out with a major Japanese logistics company in 2017 and with a major Japanese motor company in 2018 and 2019. Students worked with mentors from the cooperating company to solve current issues facing their respective industries. The company in the spotlight will change from year to year. This class is dedicated to delivering students with relevant workplace experience to give a sense of the careers that could await them after graduation.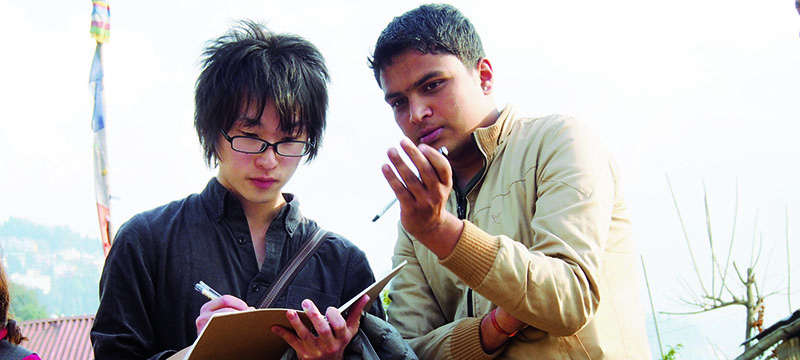 Internships are valuable opportunities for students to gain real-life work experience while enrolled at TIU, providing a deeper insight into life in a professional environment. They also allow for a firm grasp of the skills and knowledge that need to be acquired during student life in order to uncover true career aspirations. Employers look favorably upon applicants fresh out of university with internship experience, which gives our E-Track students a head start in the job hunt. TIU can also offer credits through some internships.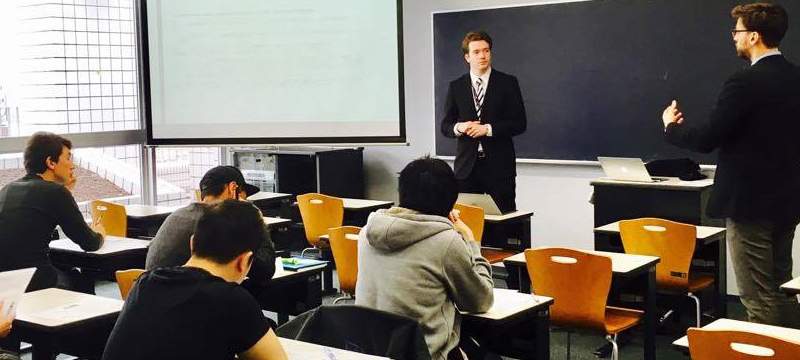 Lectures and seminars from career counselors cover a wide range of topics that will greatly aid your job search, such as:
"Q & A with Former International Students Working in Japan"
"Self-Analysis: Discover your Strengths to Ace the Interview"
"Company Research: Let's Find the Right Company for Me"
"Introduction to the University Graduate Program at MUFG Jakarta Branch"
Company Information Sessions in English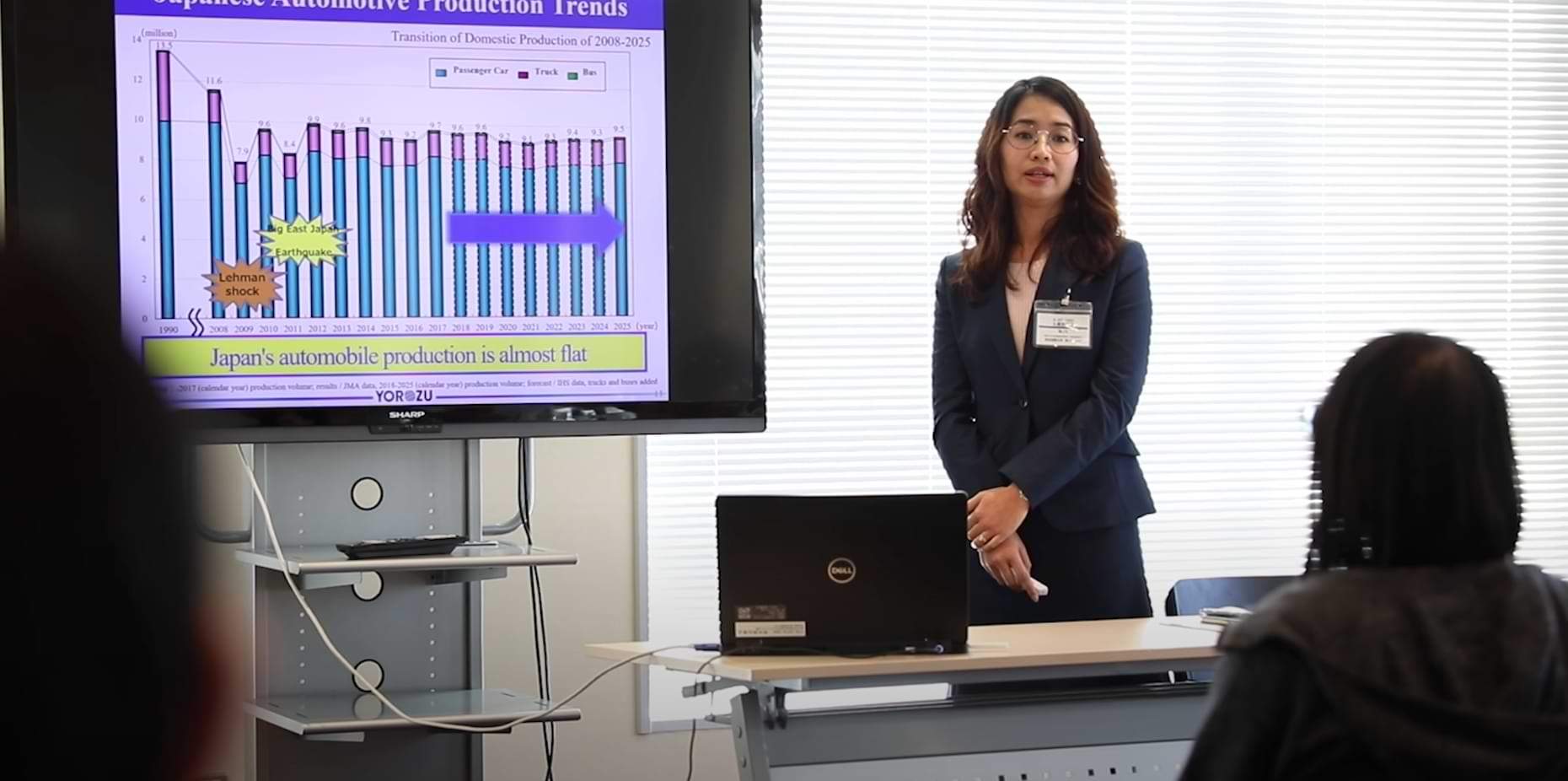 A major part of the Japanese job hunt is researching companies and attending company information sessions. To facilitate effective company research, TIU periodically invites companies to give on-campus information sessions. At these information sessions, students have the chance to see a presentation about the company and to ask company representatives questions about the company's hiring process. In the past, companies in industries ranging from finance to manufacturing have given information sessions in English at TIU.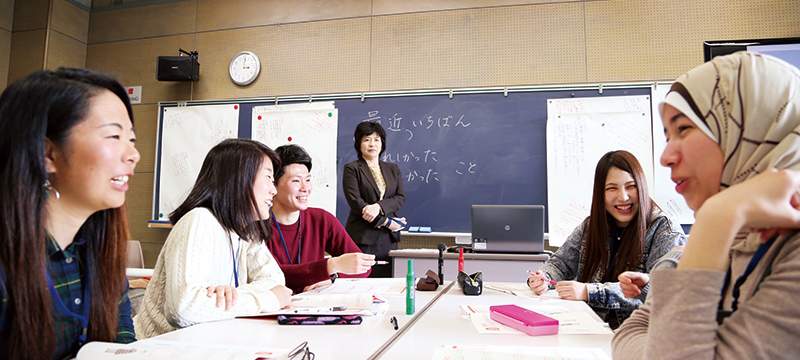 In addition to career support aimed at E-Track students in English, TIU holds many on-campus career support events in Japanese that are open to all TIU students. E-Track students are encouraged to proactively participate in these events as well.
In the past, career events in Japanese have included:
Shukatsu Festival
A job fair in the early spring with over 100 companies.
Joint Company Information Sessions
Mini job fairs usually held monthly during spring semester with around a dozen companies per session.
Job Hunt Seminars
Seminars about the job hunt, such as common mistakes to avoid on a Japanese resume, are held several times per year by outside career experts.
Internship Information Sessions
Information sessions and one-on-one information booths held several times each semester by internship experts and internship program representatives.